CHAPTER 10
STUDY TECHNOLOGY: EFFECTIVE LEARNING AND EDUCATION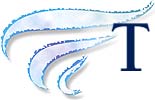 he future of our planet will one day rest in the hands of our children. How well equipped will they be to carry society forward? Perhaps the surest gauge is the success with which we are educating them for that role. Sadly, from all indications, this responsibility has not been met. At a time when quality education is more important than during any period in history, our schools are failing at an alarming rate.
Typical of the educational problems faced by most Western countries is the tragedy of the United States student. America once had one of the finest educational systems in the world, yet for nearly three decades that system continues to face a formidable crisis.

Over 25 percent of all students leaving or graduating high school lack the reading and writing skills required by the minimum demands of daily living.

The American high-school dropout rate hovers at around 30 percent to 50 percent in less privileged urban areas.

According to the president of one teachers' association, up to 50 percent of all new teachers quit the profession within the first five years. Another 1996 study put the figure at 30 percent. Regardless, it is a waste of a vital resource. Equally appalling was the report's finding that in the US more than 40 states hired teachers who were not fully qualified in their classroom subjects.



Scientology Online Courses