DEMOGRAPHIC AND STATISTICAL FACTS ABOUT SCIENTOLOGY
DRUG INTAKE OF SCIENTOLOGISTS
In a drug-ridden culture, it is a fact that all Scientologists are drug-free. 100 percent say they take no street drugs at all. This statistic is even more dramatic when compared to the 1990 US government figures showing that over 50 percent of the general population between the ages of 18 to 25 use drugs.
Had You Taken Street Drugs Prior to Being in Scientology?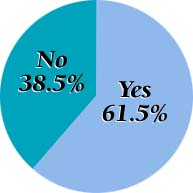 Do You Currently Take Street Drugs?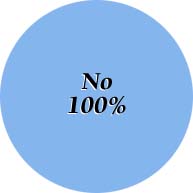 Have You Used Medical Drugs During the Last Year?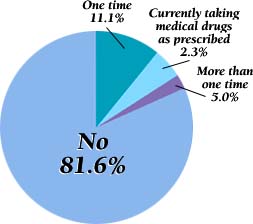 More statistical facts about Scientology